Imagine Lifetimes
Imagine Lifetimes - Mini-Game Devlog
---
Hey itch.io,

As the release date steadily approaches, I'll be trying to make a habit of doing a couple of extended devlogs for you. I've been quite caught up in some day-job related crunch for some weeks now, but I'm glad to finally see some light at the end of that tunnel. Also, I'll be taking a good chunk of time off in July & August, which will give me plenty of room to breathe while I work to complete the long-awaited Deadly Edition!

Alright, I've made a solid amount of progress today so let me show you the upgraded Marriage path. Part of your feedback resulted in me focusing on improving two paths in particular: the Travel and Marriage paths. These paths lacked some consequence (read: deadliness) in the Early Edition, and I'll admit these paths haven't been my main priority in the past.

That changes TO-DAY, check out this brand new mini-game: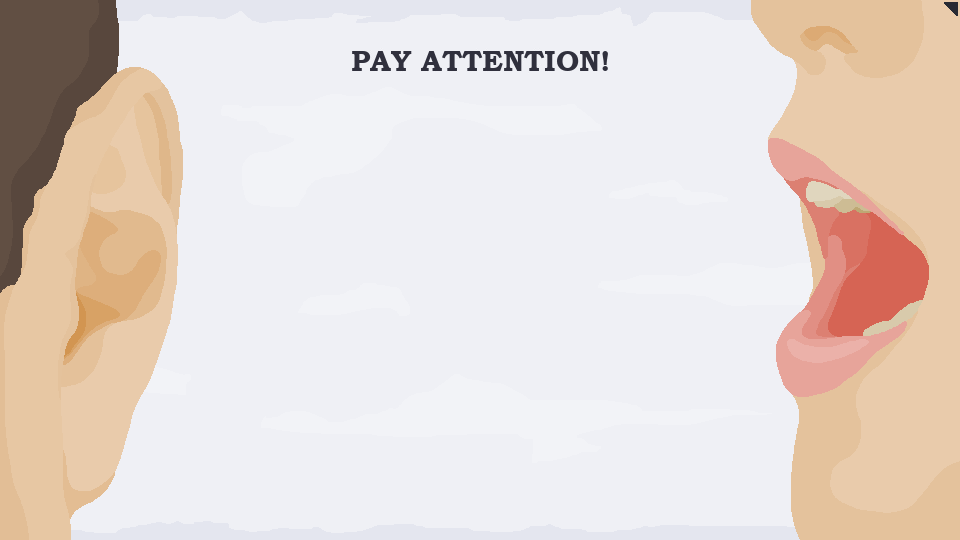 Side-note: I was thinking recently how I miss the excitement of participating in game-jams, especially since I've been focusing on Imagine Lifetimes for years now. To compensate, I like to think of these in-game mini-games as little game-jams. They allow me to get weirdly creative on a small scale, while also adding value to the long-term project.

Anyways, in order to add some weight to the choices in the Marriage path, I've conjured up this 'memory' based mini-game. Think of it as remembering your partners wishes in terms of wedding plans, in order to keep them happy when the big day comes around. Oh and yes, there is most likely a second ear on the other side spewing out random objects because we all know nobody ever listens...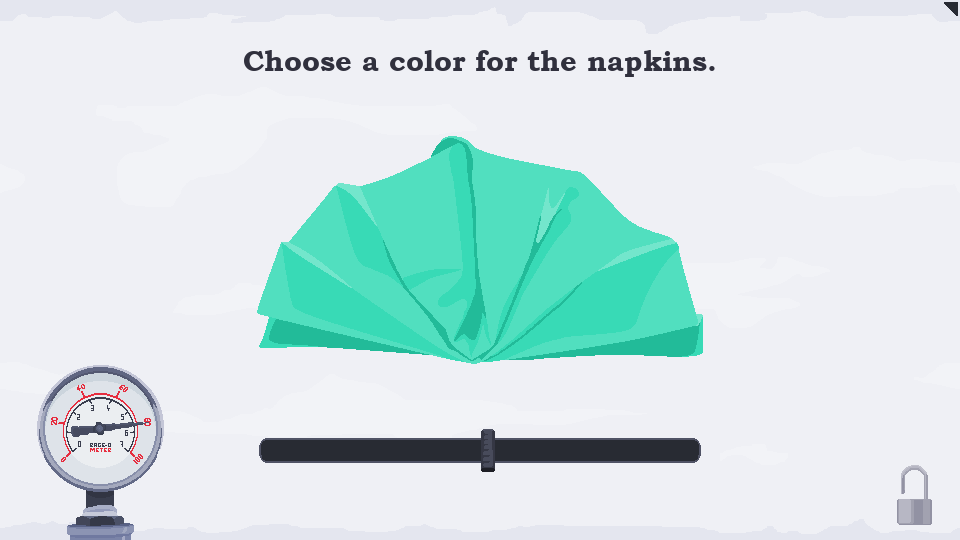 After the Marriage path kicks off with you paying (close) attention to your partner's wishes, the real fun begins! This path is no longer about what YOU want, instead, I'd recommend keeping your significant other as satisfied as possible. You do remember their favorite napkin color, don't you?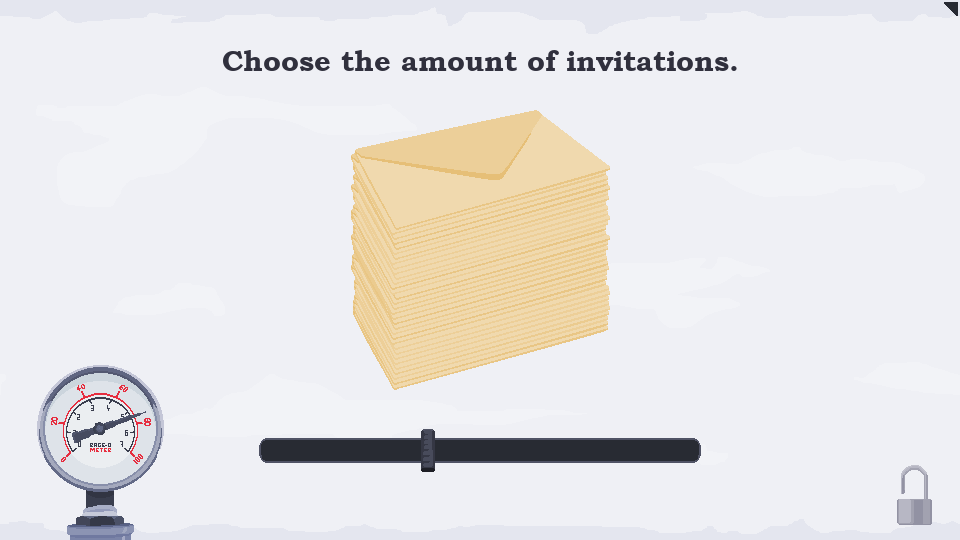 You don't have to get the amount of invitations exactly right, but if you're inviting a handful of guests when your partner expected to entertain half the country... you should start running! Every time you make a somewhat disappointing decision, the pressure gauge will accurately indicate the amount of trouble you're in.

Side note: I'm still debating whether I should add some numbers to that memory based mini-game to indicate the amount of invitations rolling by. There are stacks of 5, 10 and 20 flying across the screen, and the idea is that adding them together results in the (estimated) amount of invitations to be chosen later on. Having a +5 / +10 / +20 pop-up in there might make things more clear to the player, what do you think?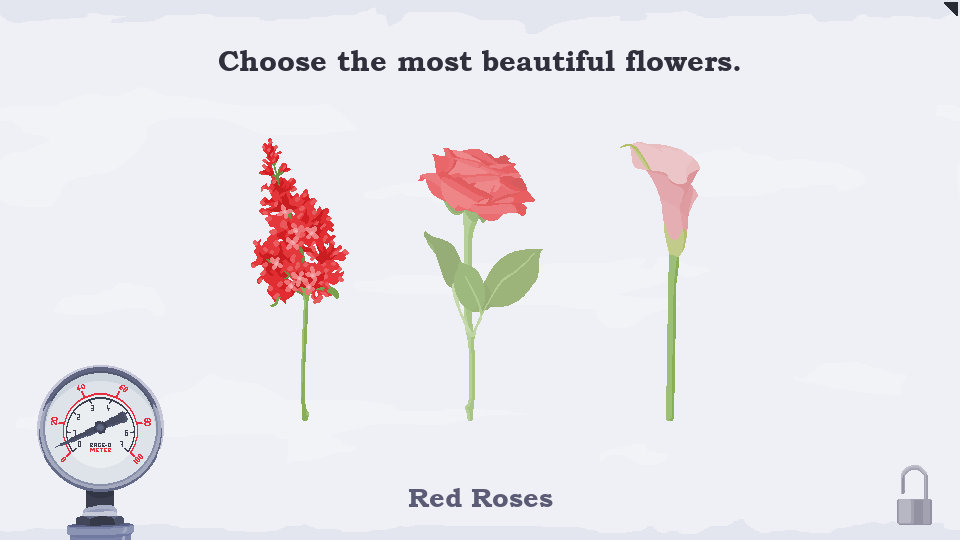 In addition to the stuff you've seen in the Early Edition, I wanted to add a couple more items to the mix to maintain a healthy amount of replay-ability. These flowers come in various shapes and colors. As you progress throughout the main game (multiple play-through's / marriages), the mini-game difficulty will start ramping up. You'll start getting more variations of items to choose from as things get tougher along the way. I've actually cooked up 4 different difficulties to ease you into the mini-game and throw you off balance as you get comfortable. (you're welcome) :D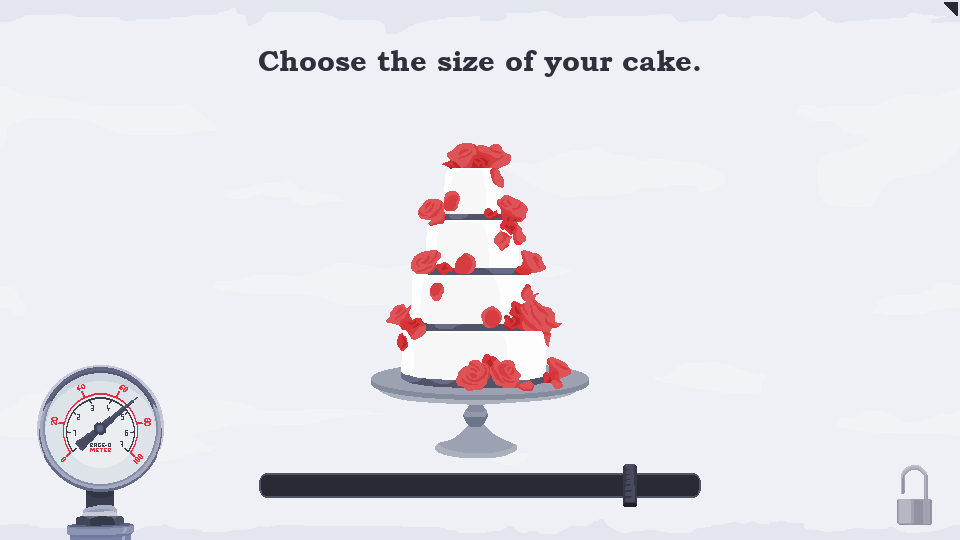 That difficulty ramps up in multiple ways, one of which is the increased amount of variations in the items to choose from. Also, on your first time around you will encounter a selection of choices, instead of having to remember every single thing from the get-go.

For example, the 'easy' difficulty in the beginning might be:
Start > Napkins > Cake > Invitations > Finish

The 'normal' difficulty after that could spawn as:
Start > Flowers > Invitations > Cake > Napkins > Finish

When finally the 'hard' and 'insane' difficulties might be:
Start > Flowers > Invitations > Cake > Napkins > USB > Finish

All of which is sprinkled with the usual touch of RNG to keep things fresh and unpredictable. Now, let's take a good look at that pressure gauge: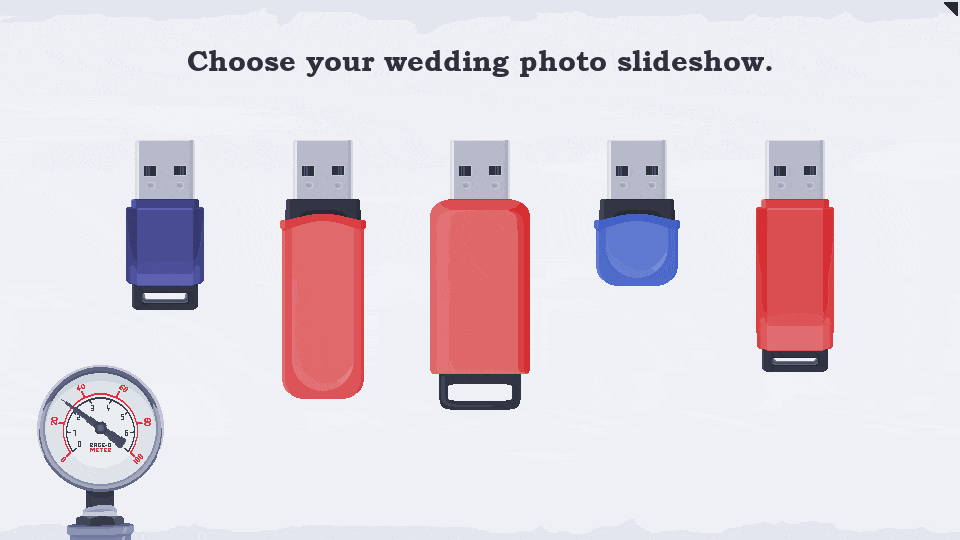 The gauge will respond to your decision-making abilities the moment you lock in your choice. If you picked exactly what your partner wanted you to pick, the pressure will drop. If you slip up a little, pressure will start rising a bit. I don't think I have to go into the details of what happens when you royally mess up by picking the absolute worst case scenario four times in a row...

Also, I don't want to tell you just yet because it's meant to be a surprise! :-)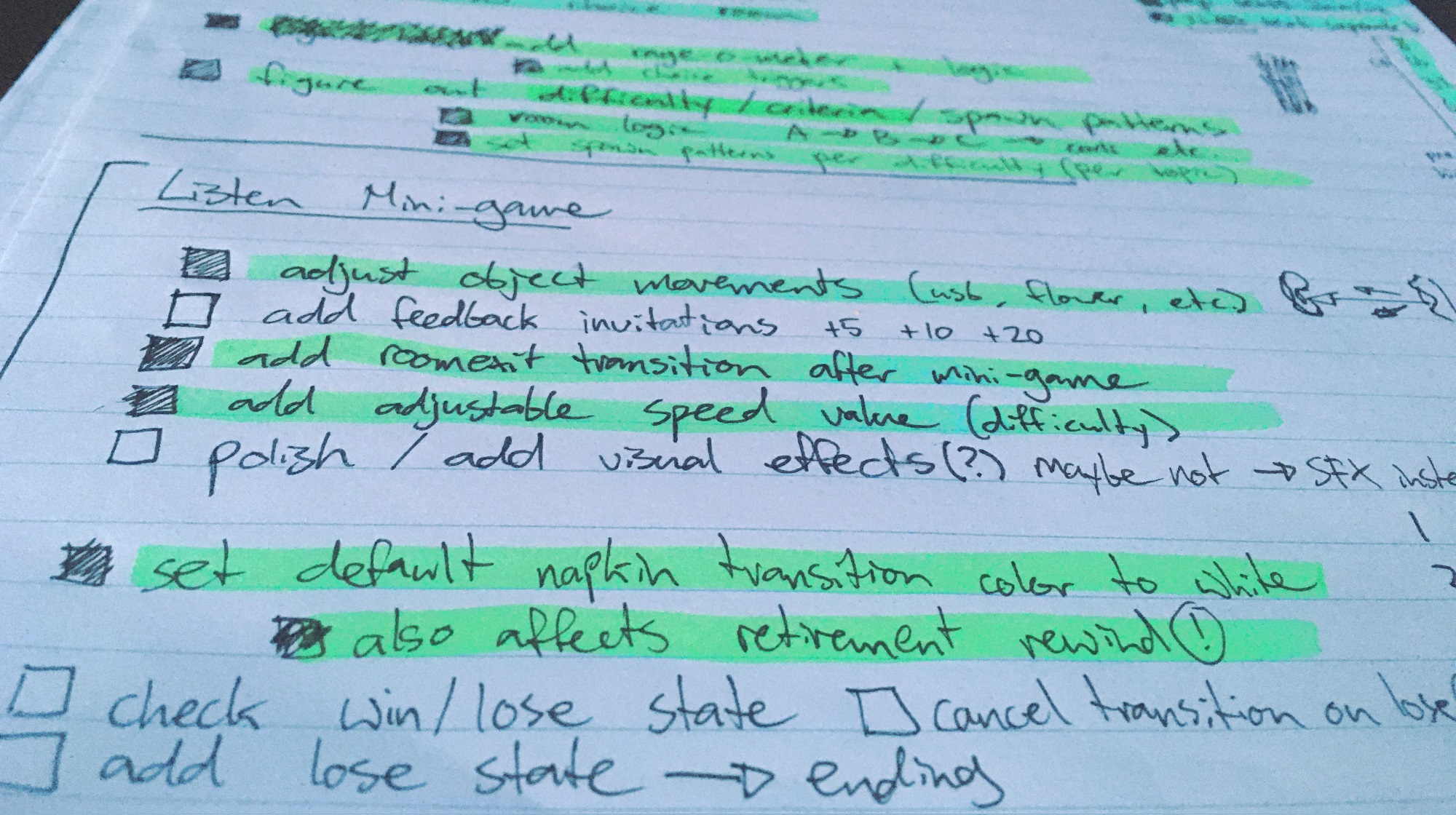 As you can see I've got most of my to-do list for this particular path ticked off. I'll have to look into adding the win / lose states, where the win state is you getting married happily ever after, and the lose state is... a surprise...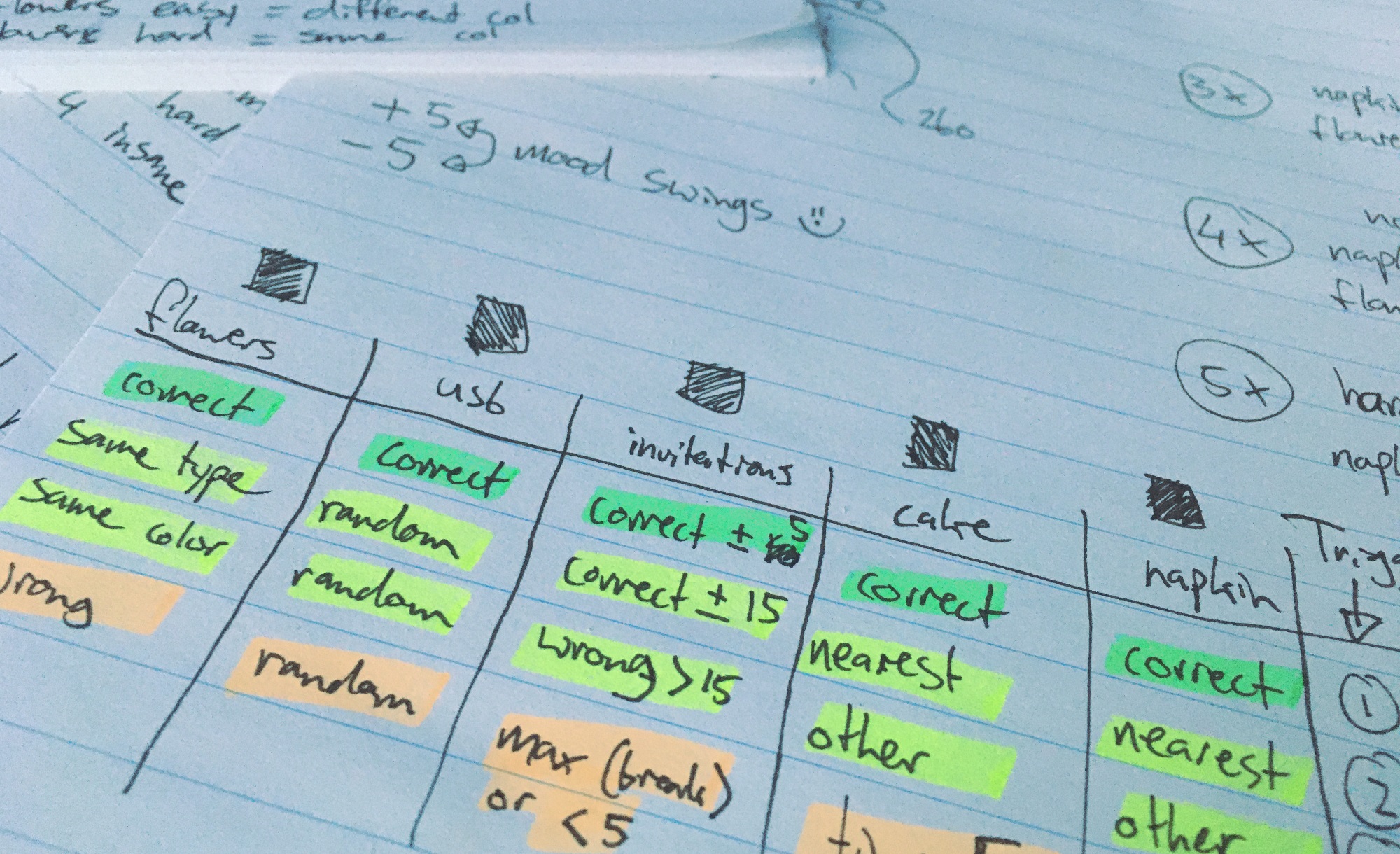 Thought it'd be fun to end on these development notes. I have a huge pile of these scribbles and to-do lists saved up on my desk, and they never really see the light of day. Let me know if you'd like to see some more of that in future devlogs!

Well, well, well... that brings us to the very end of this week's devlog! If you read through this all the way, I appreciate your persistence. Thank you for supporting me on this ridiculous journey called solo game development, I wouldn't be where I am today without you!

P.S. I'll be revealing the Deadly Edition's newly added voice-actor next week (teaser audio included), so get excited!

Cheers to you,
-Frycandle
Files
Imagine Lifetimes - Early Edition 1.1.1
135 MB
Jan 24, 2020